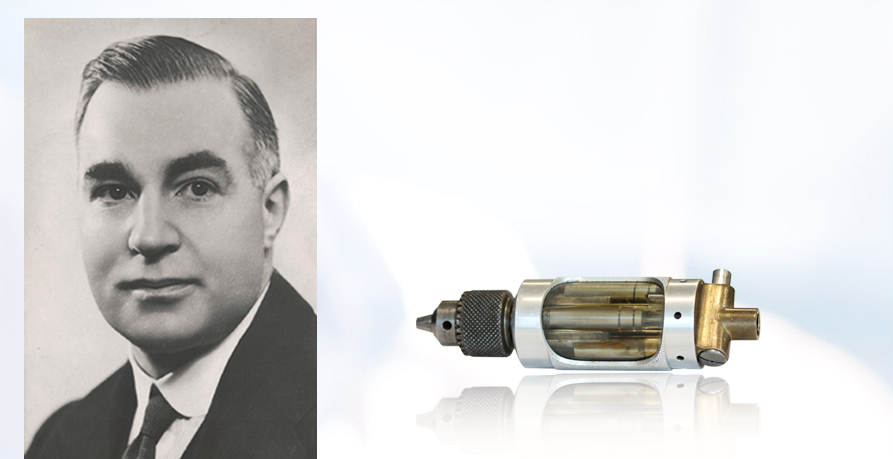 The production of duralumin limbs required numerous holes to be drilled, which were very difficult to produce with the machinery of the day. Charles draws on his experience of making air motors for his model aeroplanes and develops the world's first six cylinder pneumatic drill.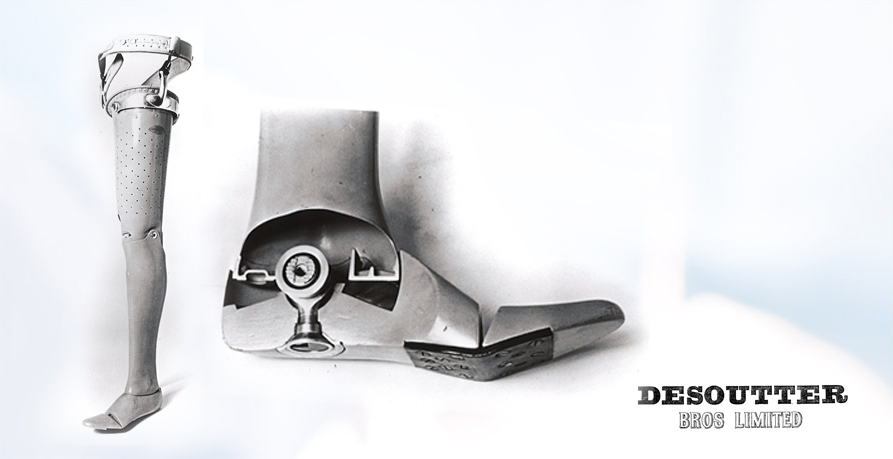 In 1914, Charles and Marcel set up Desoutter Bros at 73 Baker Street, London, specialising in the manufacture of lightweight limbs. The outbreak of the First World War sees an increase in the demand for artificial limbs.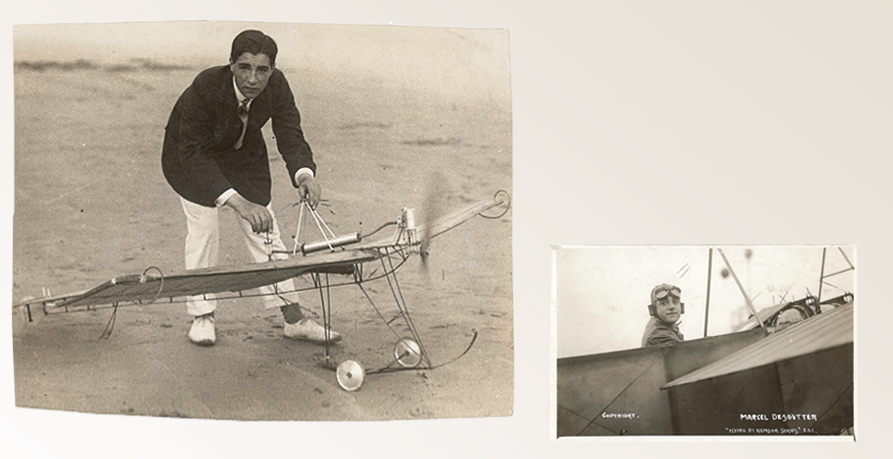 Louis' second son, Marcel, works as a mechanic and part-time exhibition pilot at the Bleriot flying school in Hendon. Sadly, in 1913 he is involved in a crash and breaks both legs. One leg is amputated above the knee and he is fitted with a wooden leg. Marcel's younger brother, Charles, uses his experience as a model maker to design and make the world's first lightweight articulated duralumin leg.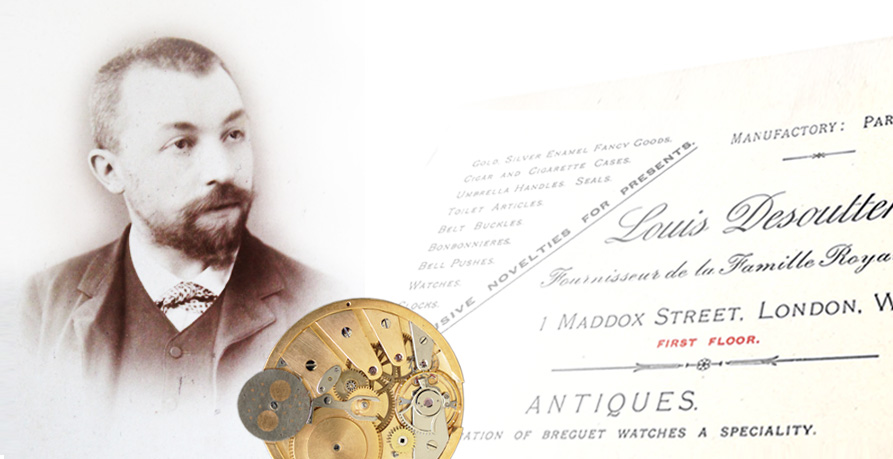 In 1883, Louis Albert Desoutter, a French watchmaker, settles in England and in time, starts his own business in Maddox Street, London. He has six children; all five sons are apprenticed as fully trained watchmakers.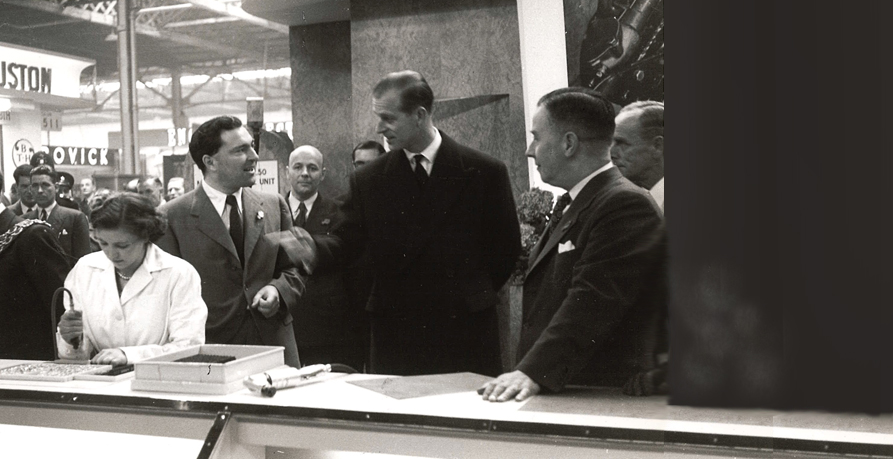 Charles' son, Roger Desoutter, is appointed Managing Director of Desoutter Bros. Under his astute management, the business grows into an international market leader of industrial power tools, establishing subsidiaries in the USA, Germany, Italy, France, Holland, Belgium, Austria and South Africa.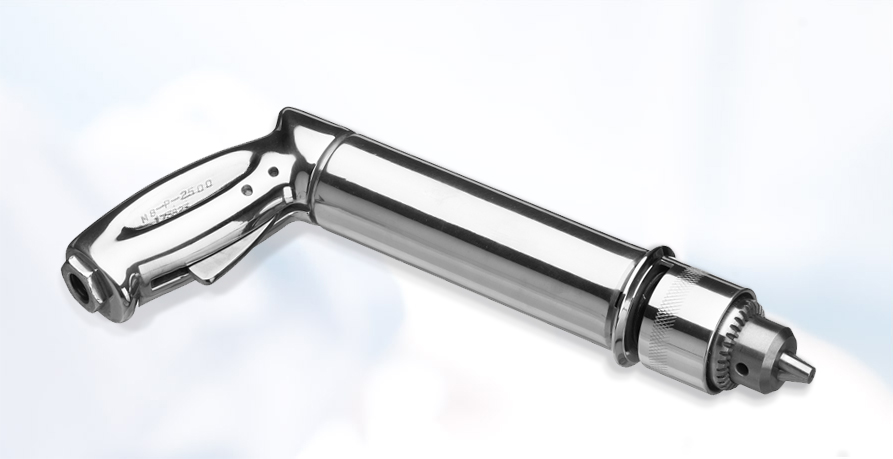 The limb division is sold, enabling the business to concentrate on developing industrial power tools. The company's medical heritage is maintained with the launch of its first surgical tool - the M8B bone drill. By 1951 the company had gone public, forming Desoutter Bros Holdings plc, and the range of industrial tools is broadened further still.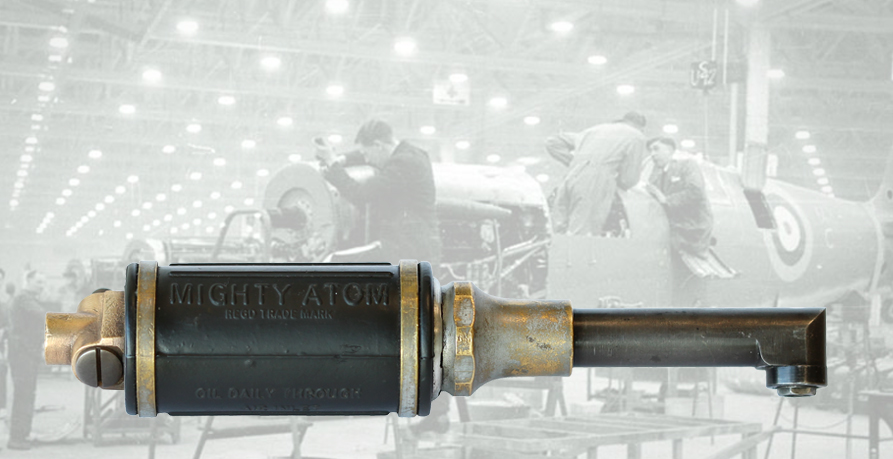 With the outset of the Second World War the company extends its range of aircraft tools, in particular the development of the M2 Mighty Atom corner drill is designed to drill rivet holes in Spitfire wings.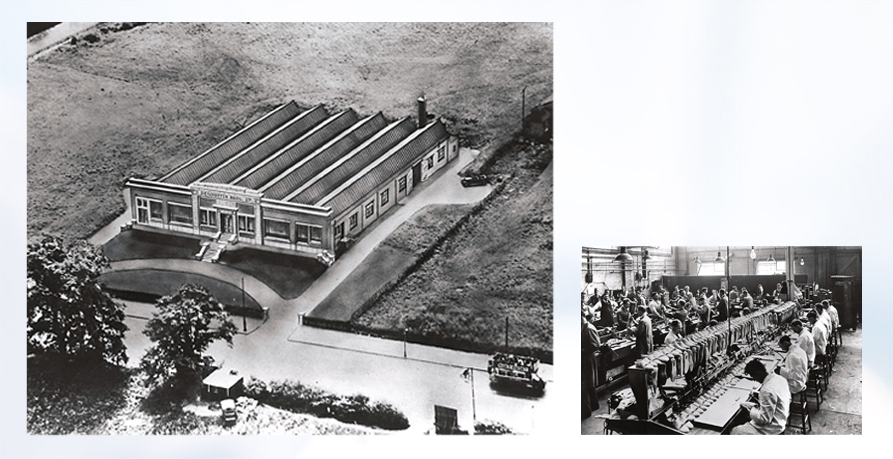 By the early 1920s the company had outgrown its Baker Street premises and Desoutter Bros moves, to what was then, a green field site in Colindale. Charles continues to take out patents to protect the unique features of the company's lightweight limbs.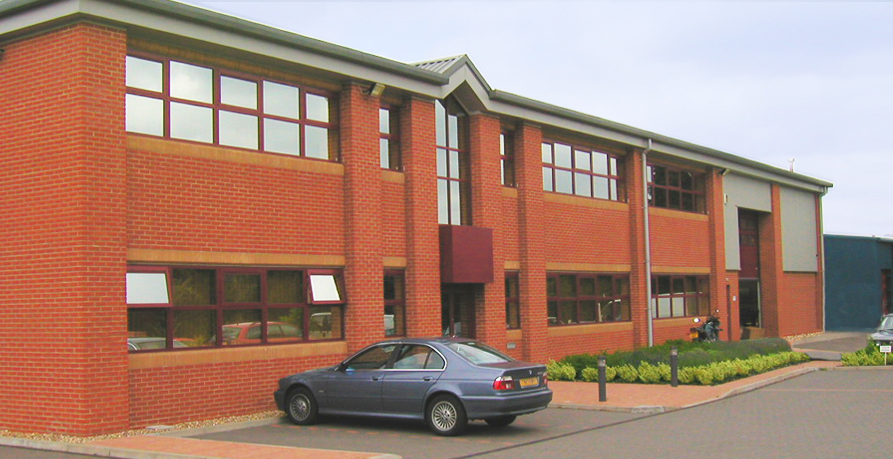 The company relocates to a new 12,000 sq/ft site in Berkhamsted and launches the MCX range; its first generation surgical battery tool system.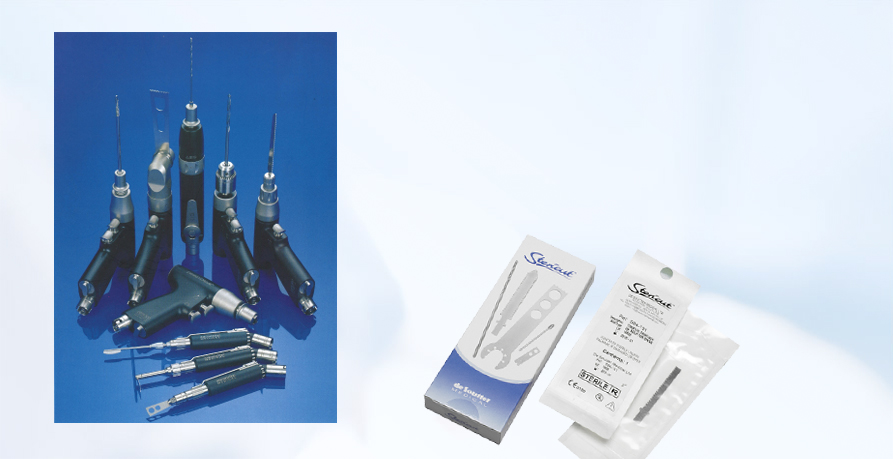 A clean room facility is commissioned, and the Stericut® range of single use saw blades and burs is launched. The company achieves ISO 9001/EN46001 accreditation. In 1997, the MPX MultiDrive™ modular large bone system is introduced, offering exceptional power to weight for hip and knee surgery.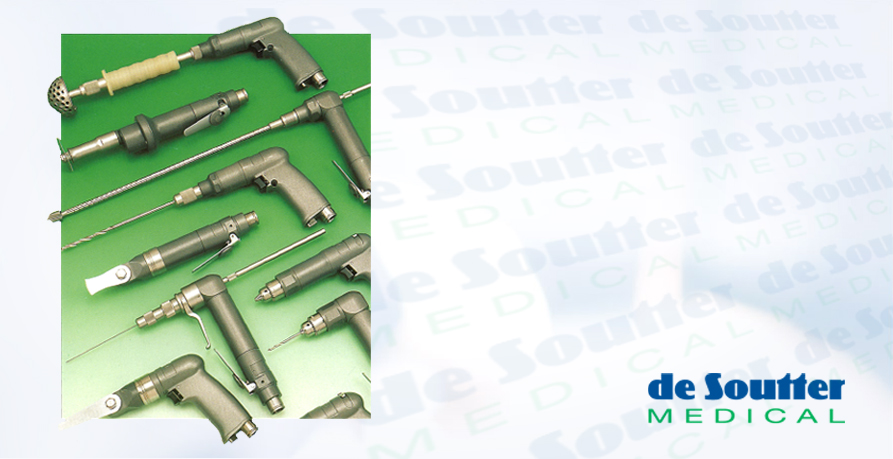 In 1990, Desoutter Bros Holdings is acquired by Atlas Copco, a Swedish compressed air group. The small medical division is sold to the Desoutter family as a private company, forming De Soutter Medical Ltd. The new business relocates to a 3,000 sq/ft facility in Kings Langley. The M100 surgical tool range and the CC1 cast cutter are now manufactured by the newly formed company.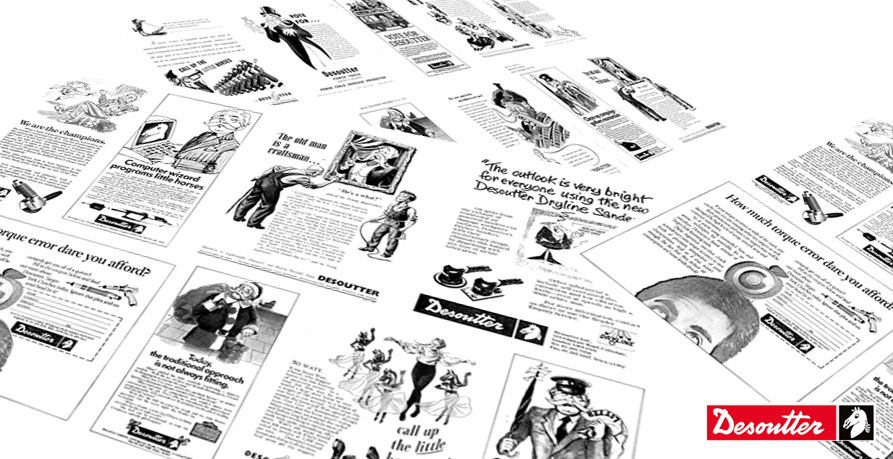 The company continues to expand and develop industrial power tools and automation systems, becoming an industry standard for the automotive, aerospace and consumer goods industries.
In 2017 we launched our osteodrive™ small bone system with improved ergonomics, unique attachment recognition and class-leading performance.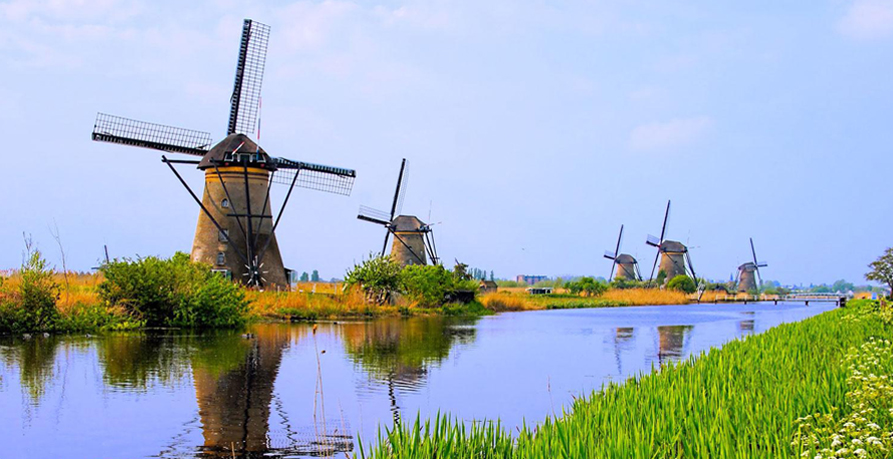 Our Netherlands branch office was successfully opened in 2016, perfectly located near Utrecht, in the centre of the Netherlands.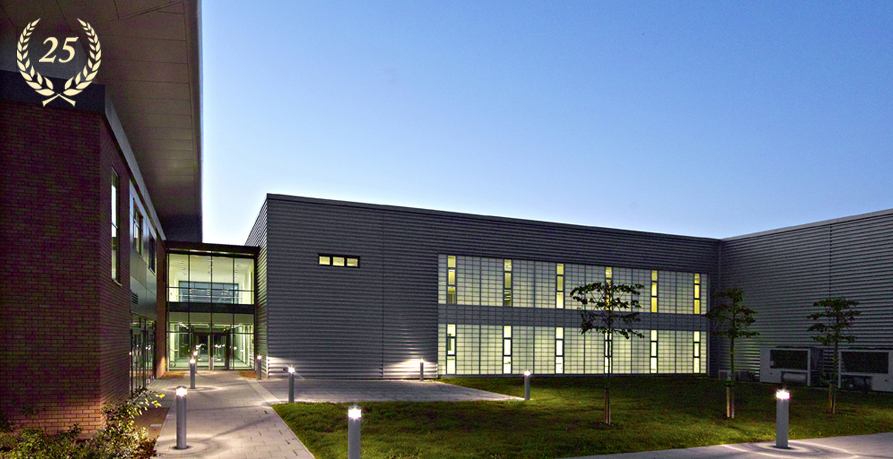 2015 saw De Soutter Medical celebrating 25 years of supplying high quality medical equipment as an independent company. However, as can be seen, our heritage and production of precision instruments stretches back some 100 years.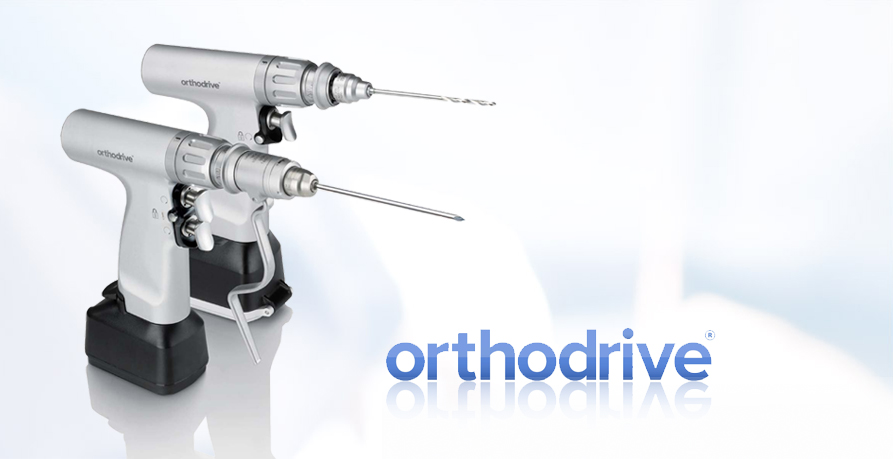 On completion of a new 35,000 sq/ft facility in Aston Clinton, the company is able to expand its research and development activities. This enables new manufacturing techniques to be adopted, which in turn, reinforces De Soutter Medical's confidence in the future. In the same year, two significant products were launched. Firstly, the orthodrive® system, a high performance large bone power tool, and secondly Lithium Ion batteries, with a unique integral fuel gauge.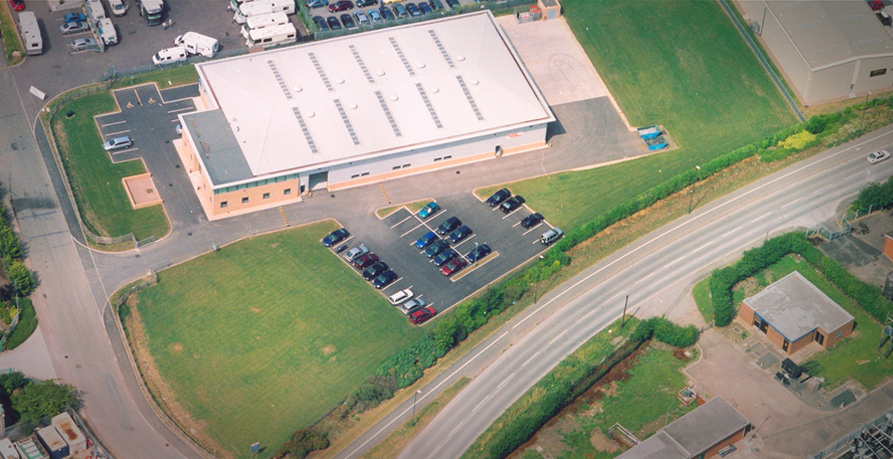 The construction of a purpose built manufacturing facility in Tewkesbury is completed, and an extensive investment program in CNC machinery is implemented. The company expands its surgical range to include systems for shoulder, ankle, ENT, spinal, neuro and hand surgery.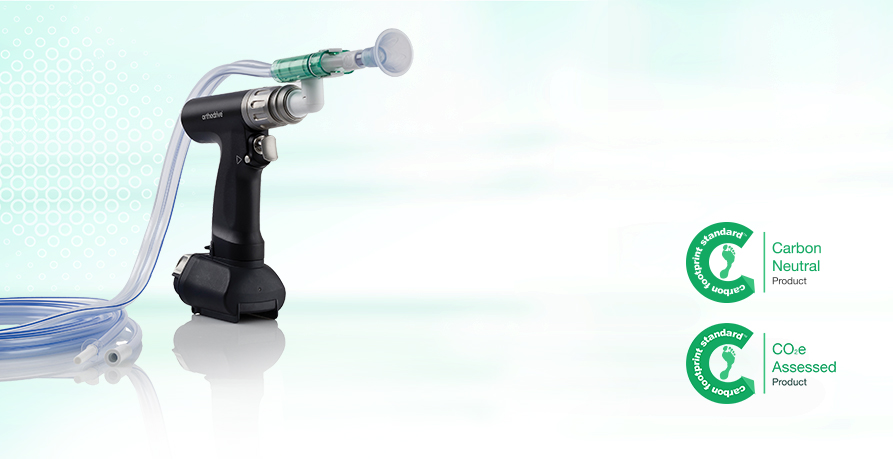 The company launches the first and only Carbon Neutral Pulse lavage. In a changing world, the Eco Pulse P30 range offers customers a number of savings.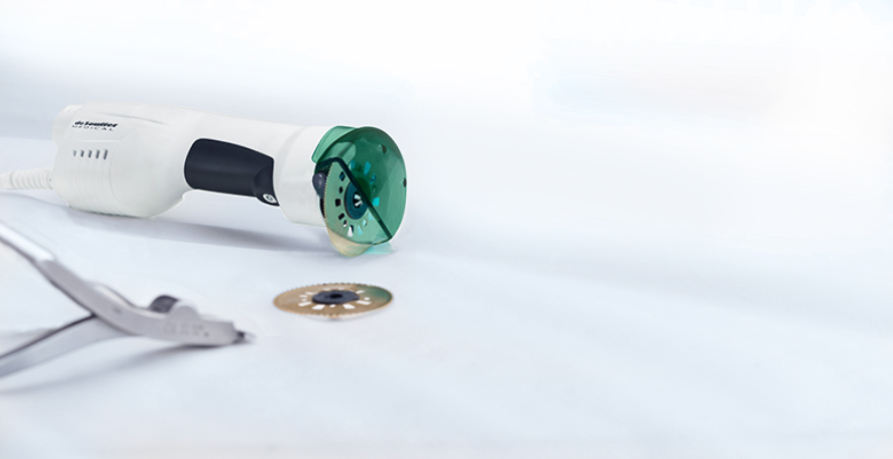 Continuing the 'gold standard' for plaster rooms, the CC7 CleanCast™ System is released. We listened to our customers for many years, to develop the smaller, lighter, user friendly cast saw system.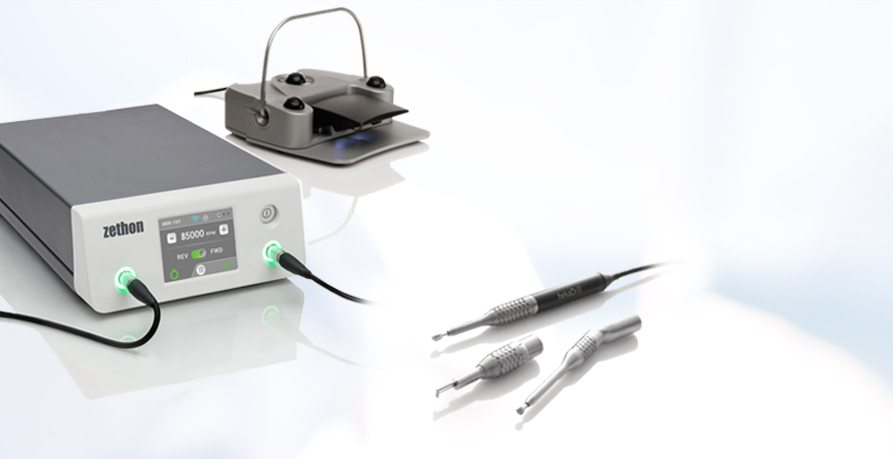 Named after the Ancient Egyptian God of magic and medicine, the hekaDrill™ high speed motor was the first product to feature innovations such as customisable user profiles and wireless foot pedals.